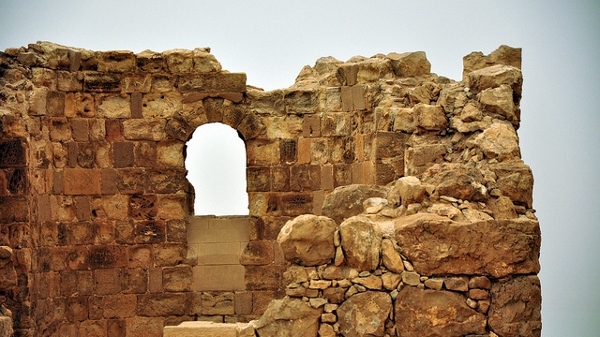 At 21 years of age, I was completely unprepared to be making funeral arrangements for my 5 month old son.   My heart was completely broken and I did not believe that I was ever going to recover.  The pain was greater than any I had already experienced.
It was only about a year later that my daughter was born and I became a single mom.   As the numbness set in, I know now, I could hardly figure out how to take care of myself , let alone 2 kids.  There were times I was forced to choose between groceries and car insurance.  I picked groceries, and was even arrested once for not having insurance on my car.
At the beginning of this month, my husband Mark and I gave our testimony at our Celebrate Recovery group here in Selma, North Carolina.  Telling the story of how God has shown up in our lives, well, it was incredibly humbling.
There are many moments about how things came out of left field and took my knees from under me that I have shared.  Moments when, if not for the grace of God, I would never have survived.  I have said it before, my whole life has been a story of grace.
As I finished writing my testimony, God impressed on my heart that it was time to drop the labels. I was no longer a slave to fear, anger, food or shame.  I am a child of God.  He has picked me up out of the mire and put my feet on firm ground.  He has commanded to stop circling the mountain ( see my last post from January to read more about that).  He has good plans for me and I am renewing my mind continually to be able to take possession of the promises He has spoken over me and purpose He has for my life.
I am looking forward to you coming back on Friday so I can let you know more of how He has raised me from the ashes. He spoke His word into my heart almost 20 years ago when my eyes fell upon these words during a very in depth bible study:
The Spirit of the Lord God is upon me,
Because the Lord has anointed and commissioned me
To bring good news to the humble and afflicted;
He has sent me to bind up [the wounds of] the brokenhearted,
To proclaim release [from confinement and condemnation] to the [physical and spiritual] captives  And freedom to prisoners,
To proclaim the favorable year of the Lord,
And the day of vengeance and retribution of our God,
To comfort all who mourn,
To grant to those who mourn in Zion the following:
To give them a turban instead of dust [on their heads, a sign of mourning],
The oil of joy instead of mourning,
The garment [expressive] of praise instead of a disheartened spirit.
So they will be called the trees of righteousness [strong and magnificent, distinguished for integrity, justice, and right standing with God],
The planting of the Lord, that He may be glorified.  Then they will rebuild the ancient ruins, They will raise up and restore the former desolations; And they will renew the  ruined cities, The desolations (deserted settlements) of many generations.  Isaiah 61:1-4  
Be blessed this week…In His Name